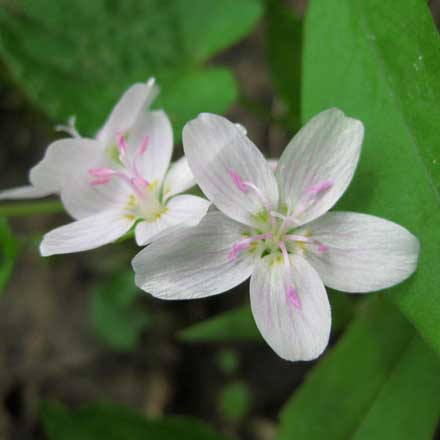 EARTH DAY AT THORN CREEK; WOODLAND WILDFLOWERS
Saturday, April 20.   1 – 4 p.m. Free.   All ages.
A family program to celebrate the wildflowers that grow and bloom each spring before the tree leaves unfurl in Thorn Creek Woods.  Join a guided hike to view the flowers that may be blooming at that time. Activities include a slideshow, wildflower bingo, coloring and milkweed planting plus refreshments and our Spring Raffle. Sponsored by Friends of Thorn Creek Woods.
***
Thorn Creek Nature Center is open Friday and Sunday, noon to 4 p.m.  Trails are open daily from dawn to dusk.  This program is sponsored by Thorn Creek Audubon Society. For more information, contact Thorn Creek Nature Center, 247 Monee Road, Park Forest, at 708-747-6320 or thorn_creek@att.net.